Hey lovely ladies!! We are almost halfway through the month of June! I hope these past couple of weeks have been filled with nothing but positivity and motivation for you. We still have a couple weeks left so if there's something you want to or a new journey you want to start. Just start it now! As for me, I started my fitness and health journey AGAIN. I was really active earlier this year and managed to lose some pounds then I just stopped and I can't even really give a proper excuse as to why. Also, I have been reading a plethora of books and listening to certain podcasts to keep myself informed and motivated. They mostly deal with money, entrepreneurship, and leadership. I know sounds boring but it is actually really beneficial!
Anywho, let me tell y'all about this wash n' go!!!
This isn't the greatest picture in the world lol but y'all get the picture. Im not even here to excite you or just pump up a company but the combo I used to achieve this was so good! I only used TWO products to achieve this definition.
Products Used:
The Mane Choice Ancient Egyptian 24K Gold Twisting Gel
 Alikay Naturals Lemongrass Leave-In
Water & Aloe Vera Juice (Spray bottle)
I'm sure you've seen plenty of tutorials to achieve this style but I spray the water on my hair first then I detangled my hair with a Denman brush, then I sprayed the lemongrass leave-in, then I applied the gel and detangled again. I did it this way to ensure that the products were distributed evenly & so that I can get the best definition possible. I wish I had more pictures to show you all because I know this one is not that great but hopefully it's sufficient 🙂.
The Mane Choice's Egyptian Gold Twisting Gel was great! It gave me definition, shine, & it didn't really have that crunchy feeling but it did give me a ton of flakes. It was horrible!! So definitely use a lot of oil in this style because for me it was just too much so I had to wash my hair only a couple days after. The Alikay Naturals Lemongrass Leave-In was amazing though! It made my hair so manageable & soft. My only downfall is the packaging because you can't really use your one finger to spray a good amount on your hair. Overall, this combo gave me moisture and definition but the flakes I've received from the gel were so overwhelming, maybe I put too much? I'm not sure but I just wanted to show you the definition because even I was shocked by it.
Lastly, today is the anniversary of this blog and I wanted to thank all of you for supporting and reading my content! I appreciate the likes, comments, follows, and emails; you guys are awesome!!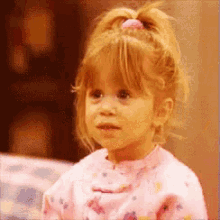 Stay tuned for the next one 🙂
-NaptasticCoils